About Us
Let's do something BIG together
We are just a small husband and wife team, and pride ourselves on being locally owned and operated here in beautiful Mount Maunganui (since 1998) where we have been helping our varied client base expose their business in a big way.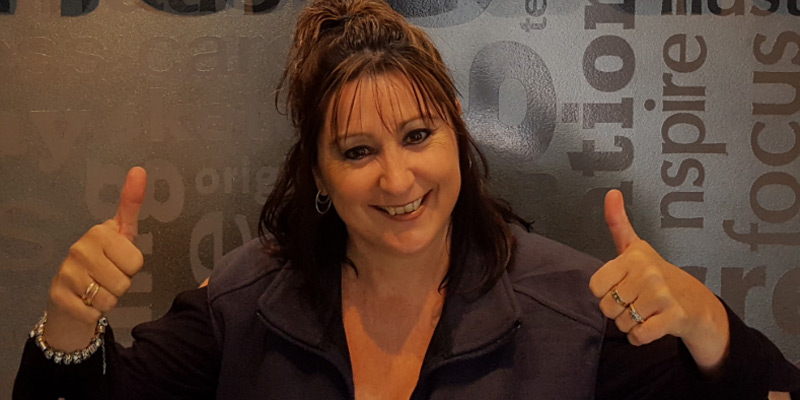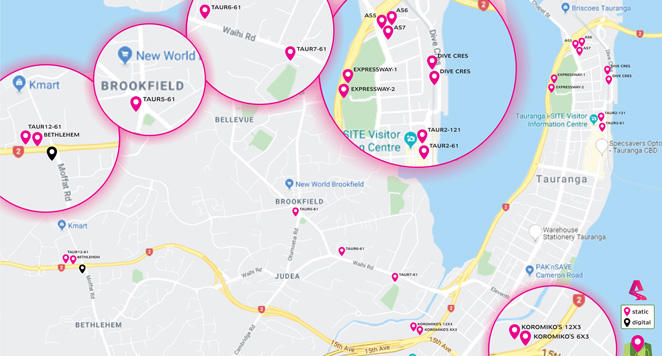 Around bay of plenty
7+ Billboard Sites
We love what we do and are good at it. We wanted to create something BIG together, with you that's putting your business on an enormous, towering billboard site offering massive exposure to your business which is seen DAILY.
Partnered with
Billboard Suppliers
We also have a great rapport with other billboard suppliers, which allows us to have full access to the huge variety of other site's also located within the BOP area. In doing this we have the negotiation skills to get you a great rate on other sites (better than what you could do direct). We also offer advertising on the backs of buses which commute around the BOP community along with Digital sites and even airport signage.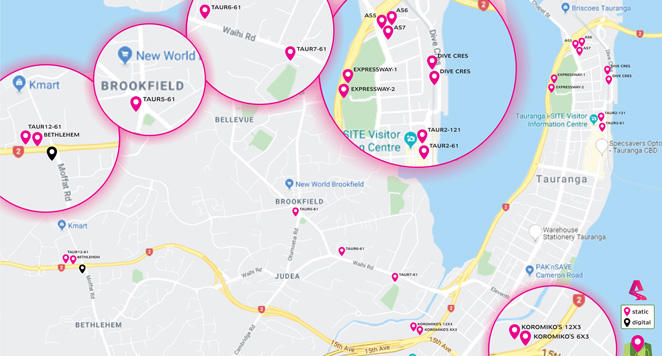 Why Billboard Advertising?
Receive these 15 awesome bonuses
when you have one of the biggest Ad's in town with us
Exposure to over 35,000+ commuters Passing EVERYDAY!
24 hour exposure *24/7 advertising
Compliments your existing advertising
Billboards are big, bold and impressive!
Give your business a positive reputation within our community
Heavy and slow moving commuters at peak hours
Effective with huge exposure
Local market, instant recognition
Advertising banner skin is re-usable on any site
Get In Touch -
angela@attentionseekers.co.nz
Be exposed to 35,000 commuters Everyday!