Other Site Options
Static, Digital, Buses, Trailers & Charities
Static Sites
We can book you on any site through-out the BOP area as we have a great rapport and behind the scenes knowledge within our industry as we also work alongside other suppliers with their sites, which are scattered throughout Tauranga, the Mount and including TePuke.
All Site Locations – static sites (mixture of 6m x 3m and 12m x 3m sites)
Bethlehem Shopping Centre x3
Takitimu Drive Expressway (by Koromiko Street) x2
Tukutamu Drive (by Marsh & Chapel Street) x2
Chapel & Marsh Street (one of the main intersections into Tauranga) x3
Dive Cres x1
Hewletts Road (cnr Jean batten drive)x3
Hewletts Road (northern end) x2
Maunganui Road (north of Hewletts Road) x2
Maunganui Road (south of Hewletts Rd) x3
Bayfair shopping centre x3
Bayfair/Baypark roundabout (new roading stretch) x2
Baypark Roundabout x2
Baypark Stadium (SH2) x10
TePuke x5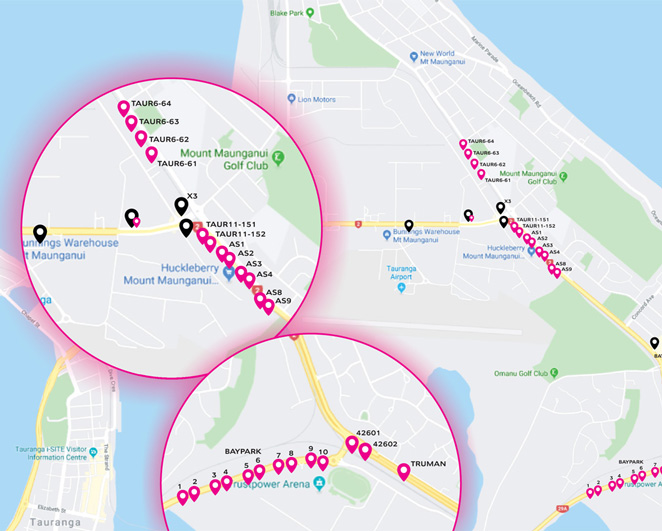 Digital Sites
There are currently 8 illuminated digital billboard sites around town with more to come – these generally rotate your ad every 8 seconds with 6 slots – this is an excellent option if you are wanting to advertise an event or product short term (daily and weekly rates are offered).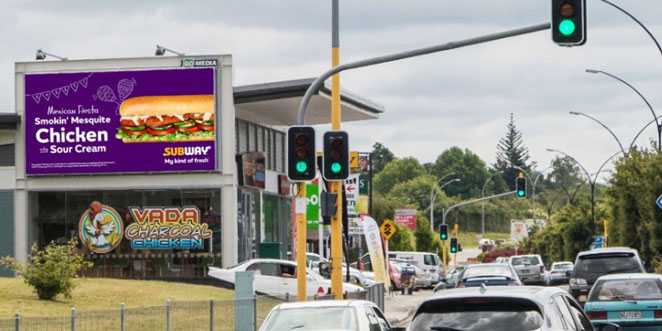 All site locations:
Bethlehem x1
11th Ave x1
Hewletts Road Flyover x3
Hewletts Road (under flyover) x1
Hewletts Road (by RV Mega) x1
Mount Maunganui (entrance of town) x1
Charities & Community
We offer our charities and community events a *special rate on our billboards and digital sites upon site availability.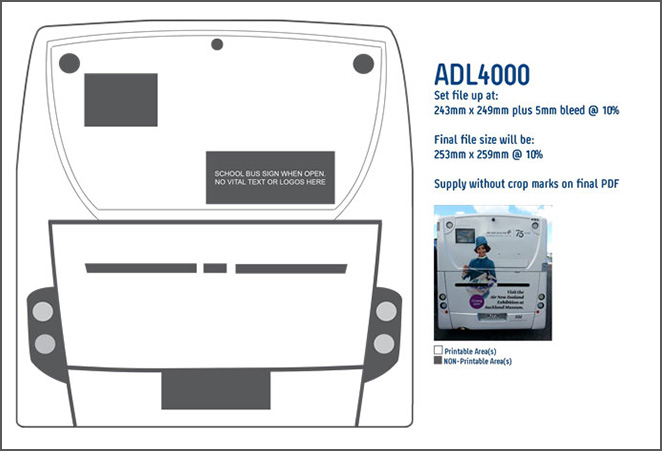 Backs of buses
There is plenty of bus-backs available (specific bus routes are not able to be chosen as the depot can send buses to different area's on a daily basis) a great way to compliment your existing advertising.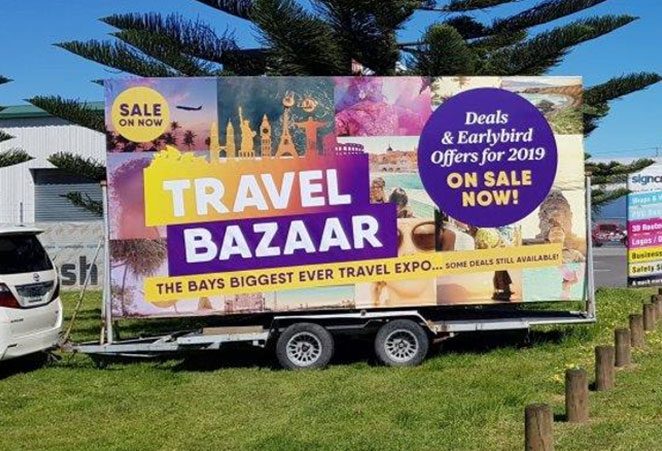 Mobile Billboard Trailer
Our trailer frame is a standard 6 x 3 metres so good to re-use a skin here. If you have land or want to tow around for a promotion, a great way to advertise.
Get In Touch -
angela@attentionseekers.co.nz
Be exposed to 35,000 commuters Everyday!